--- Cost Estimator
Know Your Costs Before Your Visit
Canopy Health's Cost Estimator tool provides estimates for many common services and procedures performed within our network. We aggregate these figures with our alliance partners to provide a close estimate of costs regardless of where you seek treatment or which physicians they visit.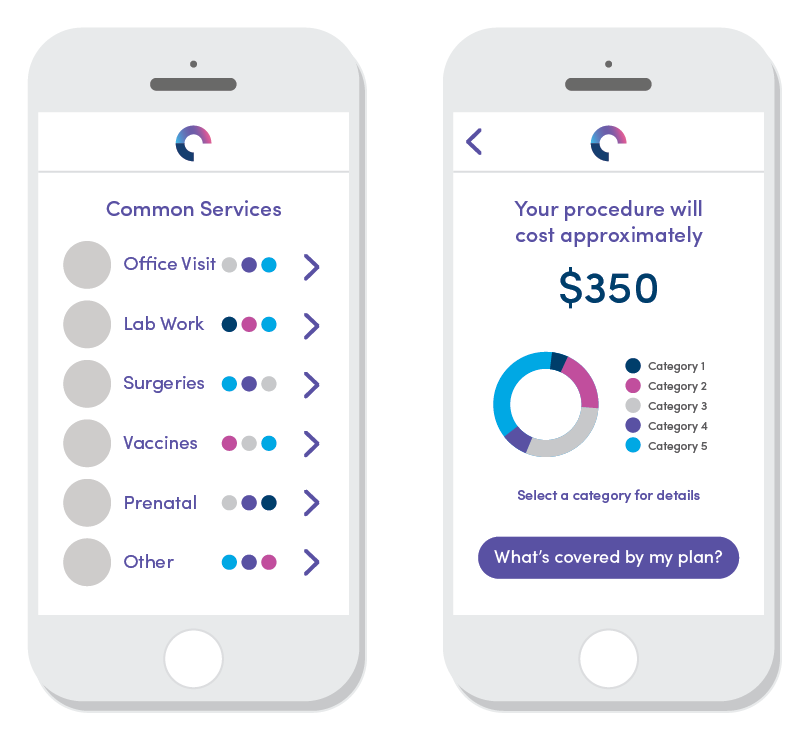 ---
Refreshingly Clear
Track Healthcare Spending
The Cost Estimator tool allows you to track your healthcare spending throughout the year, whether you have deductible plans or are paying copays. It helps you monitor how much you are spending, create a reasonable budget, and reassess your needs when it comes time to renew your plans. You know your costs and can plan accordingly!

---
So Easy to Access
The Cost Estimator tool is available to every Canopy Health member at no extra cost and is easily accessible through the MyCanopyHealth mobile app and member portal on our website. For more information or help with the Cost Estimator tool, please call 888.822.6679 or visit CanopyHealth.com.
One Step Closer to Costs
As a member you can select from a range of common services, then learn its likely cost before you proceed.
---