--- Alliance Referral Program
Eliminate Barriers and Expedite Care
Our network simplifies referrals and gives you and your eligible dependents access to all Canopy Health providers, not just those in your primary care physician's medical group. This means better, faster, and more affordable care from the Bay Area's top specialists.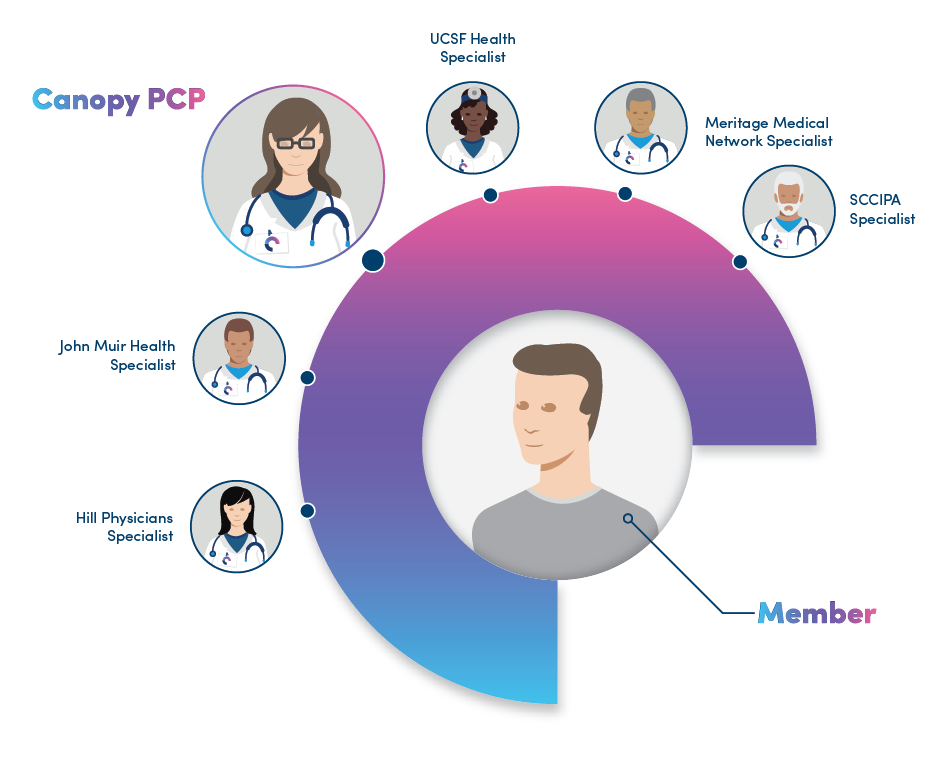 ---
Four Steps
Easy, Automated Access to Specialists
As a member, you meet with your primary care physician (PCP) to explore treatment options.
If a specialist is required, you may request (or your PCP will recommend) the right specialist in the Canopy Health network
Referral requests are processed quickly and efficiently, including alerting you and your provider(s), through the Alliance Referral Program.
Upon approval, you can schedule an appointment with the specialist. Common services offered by the approved specialist don't require additional authorizations.
Call 888.822.6679
If you or your eligible dependents have any questions, our contact center is here to provide solutions that help eliminate barriers to care and expedite the referral process.
---
A New Approach to Referrals
Our alliance partners work together to create a positive healthcare experience by referring you to the best care in the most efficient way.
Find Doctors and Services
Learn more about the physicians and medical groups in the Canopy Health alliance.
 
---