--- Alliance Referral Program
Step-by-Step Guide
Canopy Health's members and referring providers have access to our entire Bay Area specialist network. Members and primary care physicians (PCPs) can access specialists from five respected medical groups, including Hill Physicians Medical Network, John Muir Physicians Network, Meritage Medical Network, Dignity Health Medical Network - Santa Cruz, and Santa Clara County IPA. This program means better choices for our members and PCPs.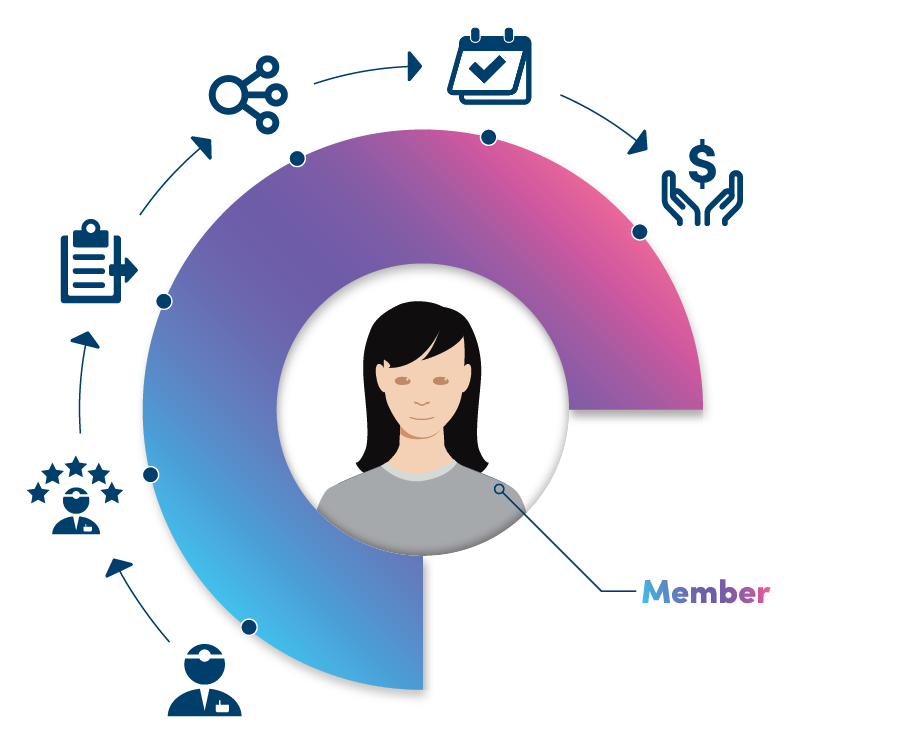 ---
Selecting a Specialist
A member meets with their PCP to identify their healthcare needs and explore treatment options
When a member requires care from a specialist, they should request, or their PCP should recommend, a specialist in the Canopy Health network.
Call 888.822.6679
If you have any questions, our contact center is here to provide solutions that help expedite the referral process.
Easy Referrals & Payments
If the selected specialist is in the Canopy Health network but outside a member's home medical group, the PCP must submit a referral request.
Canopy Health processes the referral request quickly and efficiently through the Alliance Referral Program. The member and their physicians will receive an alert once the referral is processed.
Common services offered by a specialist (e.g., minor procedures, laboratory services, and x-rays) do not require authorization.
A member can then schedule an appointment with the specialist's office.
The specialist's office will bill the member's home medical group. Payments are made at the Alliance Referral Program reciprocity rate.
---