UNITEDHEALTHCARE® CANOPY HEALTH®
Medicare Advantage (HMO) Plan
At Canopy Health, we've created an integrated healthcare experience where the standout feature is the freedom of our members to obtain high-quality care among our alliance's thousands of physicians and hospitals in the Bay Area. By choosing a Canopy Health primary care physician, members have access to our network of doctors, hospitals, and care centers – no matter where they live, work, or play.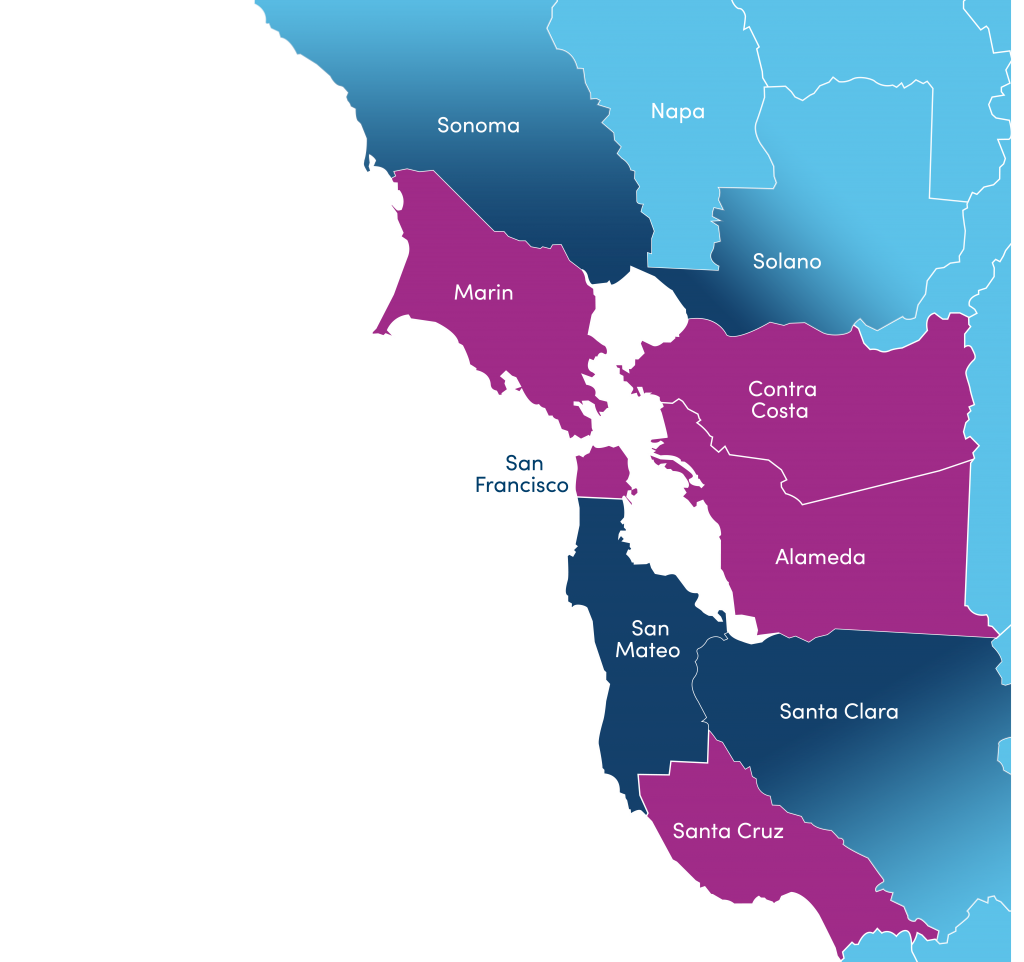 UNITEDHEALTHCARE® CANOPY HEALTH®
Our Promises in Care & Coverage
These groups allow referrals to each other's specialists, creating a single integrated Canopy Health Network:
Dignity Health Medical Network Santa Cruz County

Hill Physicians Medical Group Alameda, Contra Costa & San Francisco County

John Muir Health Physician Network Contra Costa & Alameda County


Meritage Medical Network Marin County
Canopy Health Hospitals & Medical Centers
Alameda Hospital
Chinese Hopsital
Dignity Health Saint Francis Memorial Hospital
Dignity Health St. Mary's Medical Center
Dignity Health Dominican Hospital
Highland Hospital
John Muir Medical Center, Concord
John Muir Medical Center, Walnut Creek
MarinHealth Medical Center
San Leandro Hospital
San Ramon Regional Medical Center
UCSF Benioff Children's Hospital Oakland
UCSF Benioff Children's Hospital San Francisco
UCSF Medical Center at Mission Bay
UCSF Medical Center at Parnassus
UCSF Medical Center at Mount Zion
Washington Hospital Healthcare System
Watsonville Community Hospital
Other pharmacies/physicians/providers are in the UnitedHealthcare® Canopy Health® Medicare Advantage (HMO) Plan network.