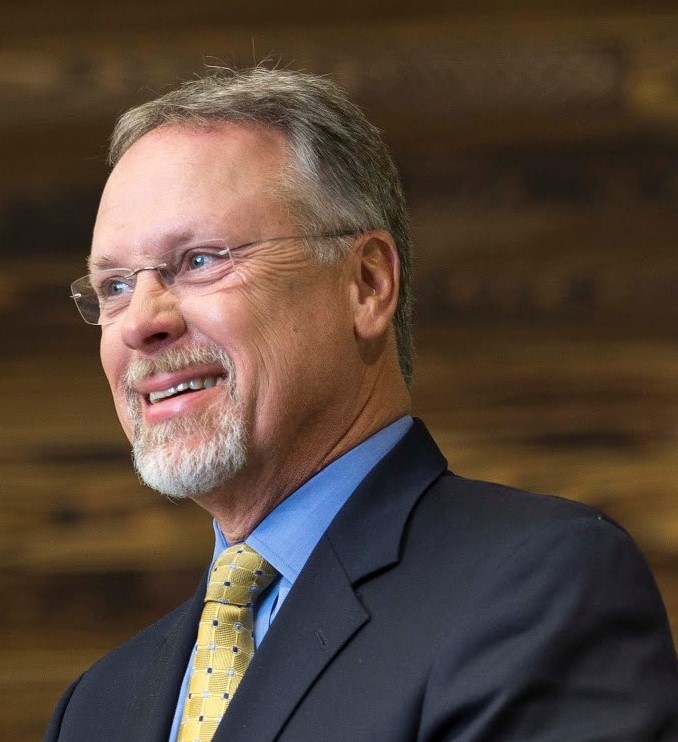 EMERYVILLE, Calif. – March 5, 2019 — Canopy Health is pleased to announce the appointment of Jeff Burnich, M.D., as its new Chief Physician Enterprise Executive and member of the leadership team effective Monday, March 11.
Burnich is a dynamic and forward-thinking senior healthcare executive with an impeccable career of delivering strong contributions of innovation, growth, profitability, and operational excellence. He has an exemplary track record of achievement in clinical and business administration, health networking administration, continuous process improvement, and negotiations.
Prior to Canopy Health, Burnich was senior vice president and executive officer of the Sutter Medical Network (SMN), responsible for providing executive leadership to its operations, support services, and development. He oversaw the operations of Sutter Physician Services, providing healthcare management and administrative services to provider groups and facilities, where he integrated a network of 5,200 physicians and managed $5 billion of physician revenue. In addition, he strategized and developed a unique set of health plan products for Sutter Health Plus, Sutter Health's commercial HMO health plan; and for SutterSelect, Sutter Health's self-insured product. These plans were designed to compete in the Northern California healthcare marketplace.
Prior to his work at Sutter Health, Burnich served as Chief Medical Officer and Senior Vice President of System Care Management for Mount Carmel Health System in Columbus, Ohio. Mount Carmel is the second-largest health care system in central Ohio. Before joining Mount Carmel, he was in private practice as an internal medicine physician for more than a decade.
"As a respected healthcare leader for more than 30 years, Dr. Burnich has a proven aptitude for improving patient care, maximizing operational effectiveness, and driving membership growth," said Mark Laret, chairman of the Canopy Health board and president and CEO of UCSF Health. "His strong health plan experience across operations and knowledge of Medicare Advantage will be a valuable resource as Canopy Health continues to expand its portfolio of plans and reinvent healthcare in the Bay Area."
Burnich is recognized as a thought leader in healthcare and has published articles for the Coalition to Transform Advanced Care (C-TAC), for which he volunteers as a board member. On July 24, 2014, he made a congressional statement and provided testimony before the House of Representative Ways and Means Subcommittee on Health. Burnich previously served on the boards of both the Integrated Healthcare Association (IHA) and the California Association of Physician Groups (CAPG).
"Jeff has dedicated decades to improving hospital systems, care delivery, implementation, and payment model reform," said Mike Robinson, CEO of Canopy Health. "His background as a physician, combined with his extensive experience in executive and board leadership in the healthcare industry, make him an excellent choice to develop an effective physician engagement strategy that is both flexible and transparent. This work will help Canopy Health support better outcomes for our members and improved affordability during this pivotal time of growth and development."
Burnich holds a bachelor's degree in biology from the University of Cincinnati and is a graduate of The Ohio State University College of Medicine and is a Six Sigma Black Belt.
The Canopy Health Board of Directors, which includes representatives from UCSF Health, John Muir Health, Meritage Medical Network, and Hill Physicians announced the appointment of Mike Robinson as Canopy Health's new CEO earlier this year. The announcement comes, as promised, with a number of significant announcements expected in the coming months that will have a positive impact on Canopy Health's future growth.
###
About Canopy Health
Canopy Health is a physician- and hospital-owned medical alliance that focuses on delivering a refreshing approach to healthcare and providing transparent, affordable care from a network of exceptional physicians.

Incorporated in March 2015 as an affiliation between UCSF Health and John Muir Health, Canopy Health aims to provide a top-quality continuum of care across the Bay Area through partnerships with primary care providers, top-tier academic medical facilities, community hospitals, and medical groups.

In addition to its founding members, Canopy Health currently includes four physician groups —John Muir Health Physician Network, Meritage Medical Network, Hill Physicians Medical Group, and Santa Clara County IPA (SCCIPA).

Canopy Health also includes 18 participating medical centers across eight Bay Area counties — including Alameda, Contra Costa, Marin, San Francisco, San Mateo, Santa Clara, Solano, and Sonoma.